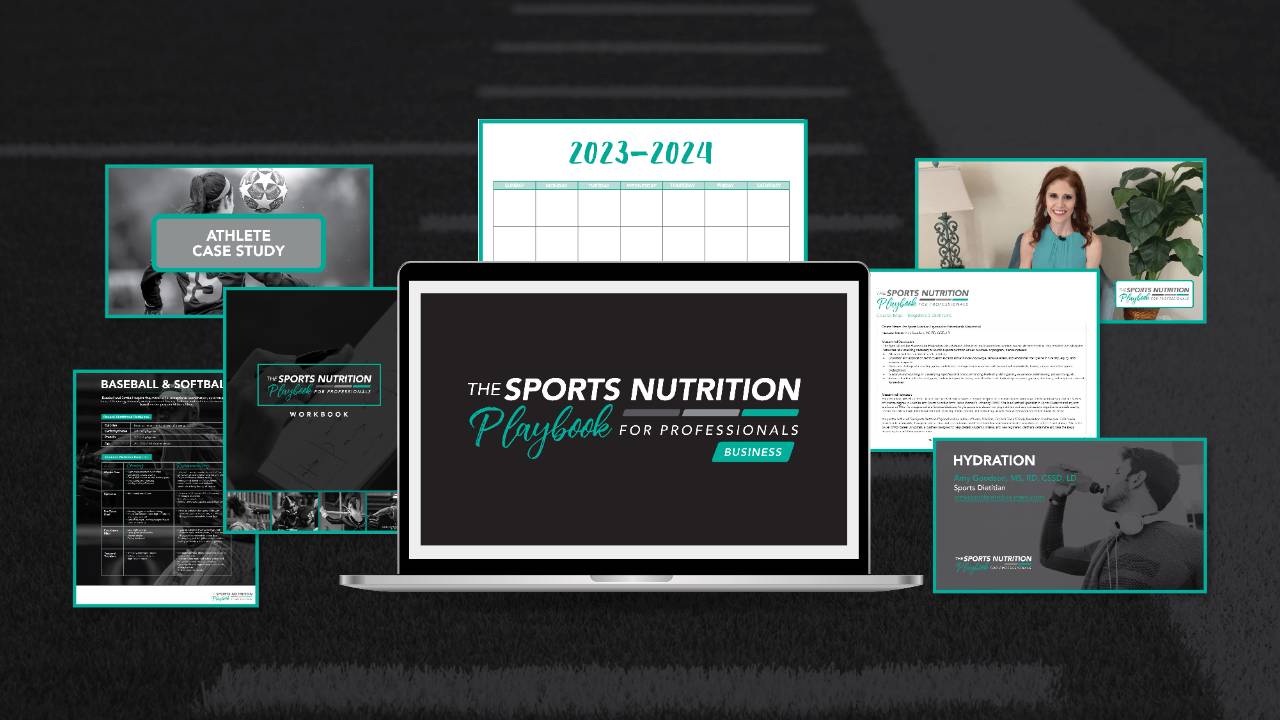 Are you an entrepreneur looking to take your
business to new heights?
Welcome to The Business Mastermind, where success-driven individuals like yourself come together to unlock their full potential and achieve remarkable growth. This exclusive program is designed to propel your entrepreneurial journey forward with invaluable insights, strategies, and a supportive community of like-minded visionaries.
JOIN THE WAITLIST
What's Included?
3-month course
Access to course for one year after completion
Communications and Leadership Presentations
Business Development Presentations
800+ page Course Notes Workbook
Competency Activities and Action Plans
Fact Sheet Handouts (Designed for use with your clients, athletes, and teams)
Sample Meal Plans
Educational and Professional Resources
Monthly Live Group Coaching Calls
Monthly Individual Coaching Calls
Exclusive Communication Platform
Copy of Amy's book: The Sports Nutrition Playbook
DOWNLOAD THE COURSE MAP
Why Choose
The Business Mastermind?
Accelerate Your Success
Gain the knowledge and tools to launch your business. Entrepreneur and business owner Amy Goodson brings her extensive experience and expertise in business strategy, marketing, communications, and leadership to guide you towards achieving your goals.


Tailored Strategies for Entrepreneurs
Unlike generic business courses, The Business Mastermind is specifically designed for RD entrepreneurs, providing you with targeted insights and strategies tailored to your unique challenges and opportunities.

Exclusive Content and Resources
Access a treasure trove of exclusive content, resources, and action plans that will empower you to overcome obstacles, optimize your business operations, and enhance your marketing efforts. Stay ahead of the competition with the latest industry trends and insider secrets.

Collaborative Mastermind Sessions
Engage in monthly group coaching sessions where you'll interact with a select group of high-achieving entrepreneurs. Share experiences, exchange ideas, and receive valuable feedback and support from your mentor and peers, fostering an environment of growth and camaraderie.

Expert Guidance and Accountability
Receive personalized guidance and accountability with monthly individual coaching calls with entrepreneur and business owner Amy Goodson.
Benefit from her wealth of knowledge and experience as she mentors you through challenges, refines your business strategy, and keeps you on track towards achieving your business objectives.

Networking Opportunities
Connect with a network of driven entrepreneurs and industry leaders. Expand your professional connections, forge strategic partnerships, and open doors to exciting collaborations that can propel your business to new heights.
ABOUT THE INSTRUCTOR
Meet Amy Goodson 
MS, RD, CSSD, LD
I'm a registered and licensed dietitian and Certified Specialist in Sports Dietetics. My business focuses on nutrition communications and sports nutrition. With a bachelor's degree in communications and a master's degree in sports nutrition, I am passionate about marrying the two together to provide quality, science-based nutrition through speaking, media, writing, and consulting, in addition to creating education resources and courses for dietetic interns and new or transitioning registered dietitians to start, grow, and launch their dream careers.


READ MORE
GET STARTED TODAY!
The Sports Nutrition Playbook
for Professionals Business Mastermind
Starts November 1, 2023
When can I register?
Registration is open!
How much time is required for the course?
Do I need any training before starting the mastermind?
Are there continuing education credits for this course?
What if I am a student or intern?
What if I have a few more questions about the course?